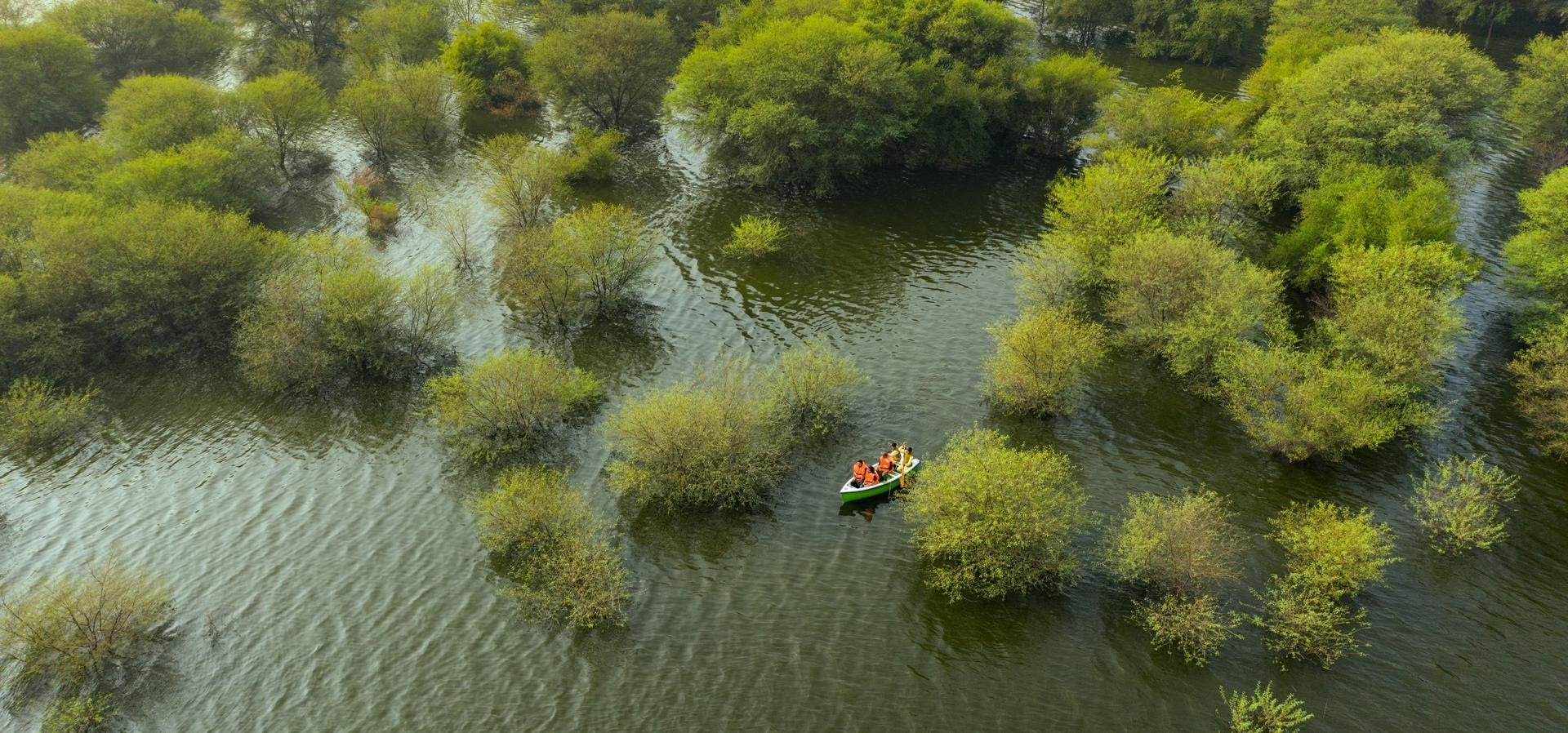 Dear Partner,
Namaste! We hope the travel season coming up is looking good for you (and us!) Sharing a quick update from our long-time partners and premium members - RAAS Hotels.
RAAS Hotels have been a part of the RARE India community since they began their first asset RAAS Jodhpur that was awarded the best design hotel, the first from India in 2009. Since then, through strategic expansions, always keeping their rooms at or under 40 keys, they have established themselves for their innovative and inclusive design, pioneering efforts in service and sustainability and by telling a very effective destination story. Through design features, service, cuisine, and experiences, they are today a much-coveted group in the boutique, luxury, and experiential space. We are proud to have them as a part of our community allowing us to recount a remarkable story of Jodhpur, Devigarh, Chhatrasagar and now Rajmahal Palace, Jaipur as well. RAAS Hotels has not only defined the destination it is set in, but continues to build value for the destination through initiatives like the village walks in Devigarh and the stepwell project in Jodhpur.
Thank you for your unwavering support of RAAS Hotels by RARE India. We have put together fresh and updated images, factsheets, and information for you to use for marketing and promotions for itineraries showcasing RAAS Hotels.
Key updates include:
It is a chic urban enclave that mixes modern design with 18th-century architecture, in the Walled City of Jodhpur with stunning views of the iconic Mehrangarh Fort. Visits to the local Stepwell Square, forays into the Blue City, excursions to the surreal Osian temples, and the majestic Mehrangarh keep you enthralled. A signature spa, a heated pool, and dining delights set amidst peerless ambience complete the holiday experience.
A luxury tented camp set amidst 1,500 acres of rewilded countryside on the shore of a reservoir in Nimaj, it is an idyllic 2-hour drive from Jodhpur. Envisioned as an escape to a simpler yet tasteful vacation, offering the traveller a respite from the uber-grandeur of palaces and forts, RAAS Chhatrasagar celebrates the subtle beauty of living by the waterside. Plenty of endemic and migratory birds will delight both amateur and serious birders.
A stunning 18th-century fort palace in the Aravalli hills is just 30 minutes outside Udaipur. The stunning location with the fable-like fort-palace gracefully sitting atop an elevation is replete with remarkable tales of Haldighati and temples from Delwara, Chittorgarh, Eklingji, Nagda, and Nathdwara. For those who wish to immerse themselves in slow travel, RAAS Devigarh is the perfect cocoon.
Rajmahal Palace RAAS Jaipur
A legendary pastel pink palace located in the heart of the buzzing city of Jaipur, Rajmahal Palace RAAS Jaipur invites you to step into a world of refined glamour and eclectic interiors. Rajmahal Palace offers 13 rooms and suites, including two spectacular Royal Apartments. Each room unites classic and contemporary styles, creating a perfect example of Indian Art Deco. The palace has magnificent, serene gardens and a gorgeous Art Deco-style swimming pool. Ideal for intimate celebrations, Rajmahal Palace RAAS Jaipur is best known for its scrumptious food at the new Bar, Polo, and 51 Shades of Pink, as well as its palatial spa.
?
?
For additional information, click here.
Wishing you a wonderful season ahead!
Warm Regards,

Team RARE and RAAS Hotels

PS: Do delete all old images you may have and use the ones from the links here.
?
Hotels that Care. Planet and People First