A Showcase of Storytellers
To celebrate another year, prepare for another season in travel - The RARE Showcase 2023 built value and commitment for the community. It was designed to be simple, esoteric, elegant and to provoke thought and action - the community stood strong as a collective of authentic hoteliers and compelling storytellers. Years of building a destination for travellers to immerse in and communities to thrive - The RARE Showcase presented the oldest and the newest, the reviving and preserved - mostly pioneers, thought leaders and lateral thinkers who have always called out to the travel fraternity to journey with them on the side of solutions to everything we face today - climate change, excesses, and most of all indifference.

What followed was a slow ignition of awe and appreciation, for the subcontinents' gems, their teller of stories, keepers of traditions and preservers of the wild and eternal.

The 'vibe' was one of joyous sharing and generosity of spirit, conversations, and camaraderie - as many of our trade partners and some happy travellers commented. There were numbers, no doubt - but that's not the point. A simple marketplace format to engage, small talk to hour long conversations were entirely up to the raconteur and his or her following. Agent partners, bloggers and travel writers came to catch up, know more or discover anew - the community at RARE India - Destinations & Experiences.

The venue, New Delhi's icon and Grande Dame - The Imperial, New Delhi sparkled!
Catalysts at The RARE Showcase 2023
Catalyst
/ ?kæt l ?st /
An agent that provokes or speeds significant change or action
This year's Showcase is another gentle step towards rebuilding that which is unique to RARE - our talks: Catalysts. The first talk was an esoteric and mystical commentary on one of Hinduism's most notorious Gods - Shiva as Rudra by Nilima Chitgopekar, a professor of History. She regaled us with Shiva specific iconography, trivia and tales. The second talk by Neha Sinha, an award-winning conservationist was evocative, sensitive and urging us to understand the plight of our 'Wild and Wilful'.
The Showcase's non-hotel collective of unique storytellers, Museum of Stories (also our Blog) was visual and vibrant. Neena Parikh's Walking with Peace is an effort to recreate the Mahatma's Dandi walk for travellers, Julie Kagti unveiled the seven sisters and Shilpa Sharma mapped India's looms and crafts like no one else can, given her years in Fabindia and Jaypore. Pranav brought flowers and fragrances with him from Kannauj while Ashutosh's record company Amarrass promised unheard music from remote lands. Each one calling travellers to explore differently!
Introducing The RARE India Conscious Travel Awards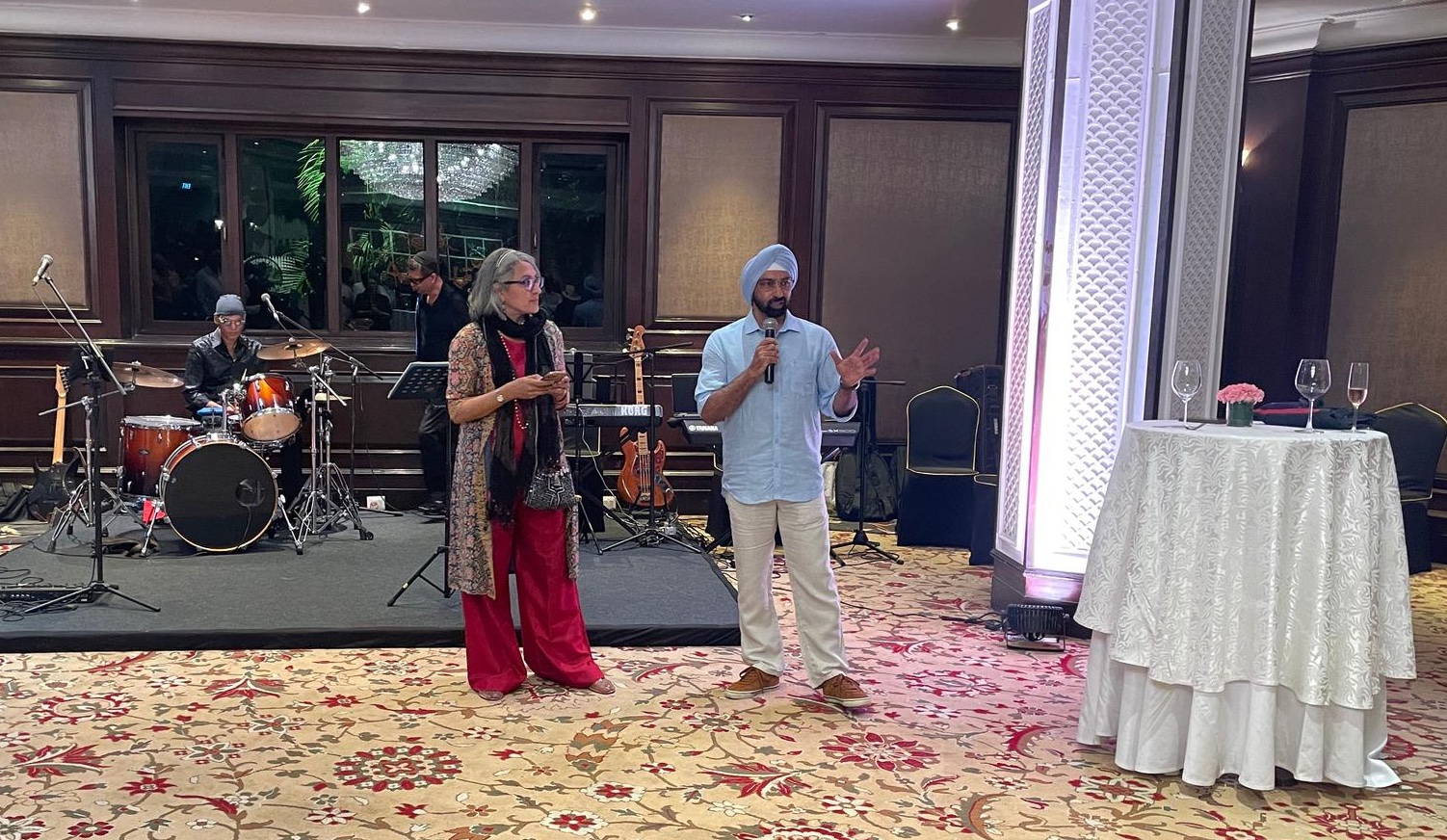 In a world where travel is evolving towards being a mindful choice, RARE India Conscious Travel Awards 2023, in collaboration with Sita India & TOFTigers, shone a spotlight on the extraordinary efforts of destinations, hotels, and experiences that embody sustainability, authenticity, and responsible travel.
We celebrated trailblazers who inspire and provide a blueprint for future hospitality projects, vetted, and recognised by the travel fraternity. The unsung heroes who prioritize sustainability without compromising on the magic of travel are the true guardians of our planet's beauty, paving the way for a future where conscious travel becomes the norm rather than an exception.
Special thanks to The Imperial, New Delhi and The Claridges, New Delhi for their impeccable hospitality, Sula Vineyards for raising a toast and Shunya Wellness for their exquisite design of the RARE India Conscious Travel Awards 2023.
Strategic and synergistic partnerships for our ever increasing push for sustainability brought Waste Warriors and WildlifeSOS onboard for this edition of The RARE Showcase. We are grateful to both. Waste Warriors strive to solve the waste crisis in the Indian Himalayan region by catalysing systemic change. Wildlife SOS was established to make lasting change to protect and conserve India's natural heritage, forest and biodiversity.
Tiger Mountain Pokhara Lodge

Nepal

The Sarai at Toria

Near Khajuraho, Madhya Pradesh
Chanoud Garh

Pali district, Rajasthan

The Lodge at Wah

Palampur, Himachal Pradesh

BEST RARE Destination Story 2023

Premkunj

Udaipur, Rajasthan
Our heartfelt gratitude to our Synergy Partners, Wildlife SOS and Waste Warriors, for their Inspiring Amplification of 'Conscious Travel' at RARE Showcase 2023. Waste Warriors strive to solve the waste crisis in the Indian Himalayan region by catalysing systemic change. Wildlife SOS was established to make lasting change to protect and conserve India's natural heritage, forest and biodiversity; while promoting ethical tourism practises, vocalizing against using wild animals for leisure and tourism activities.
?
?
?
Hotels that Care. Planet and People First